You can feel, deep within your soul, that you are here
to do more; be more.
But you're struggling to balance all of the different roles you play each day...and grow the business of your dreams.
When it comes to your day-to-day efforts in your business, you're tired of feeling like you're always scrambling and getting nowhere.
Instead of feeling confident about your sales and making the money you want, you're struggling to generate leads, find clients who understand your value and are ready for you, and experience the time freedom that you crave.
You are not alone.
The Fempire Builders Squad is connecting female entrepreneurs, like you, from across Canada together to both learn from and educate each other. Together, we are sharing the tools, insights and processes to reach the potential that is inside all of us!
Are you ready to say goodbye to these friends?
Starting a business with a dream and your skill set seems easy enough, but then...loneliness sets in. Self-comparison becomes a part of our daily routines. Overwhelm and uncertainty take over. And you start to wonder if it will it ever happen.
Will I ever have a business that...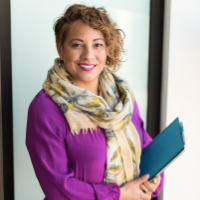 Runs on autopilot
Once upon a time, I felt like I was scrambling every day just trying to keep it all together.
Tired of being the only one who couldn't seem to wear all the hats successfully and make money, I invested in learning what pieces of my business' foundation was missing, how to prioritize and set and maintain boundaries and got to work making some changes.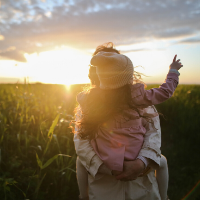 Gives you time freedom
With my foundation and clear boundaries in place, I finally knew what I was supposed to be focusing on each day and began saying "No," with confidence, to the things I wasn't.
In no time, I was ready to spend time figuring out what systems I needed to set up so that I could spend more time doing the things I love.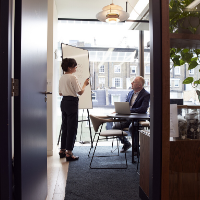 Work with clients you love
But it wasn't easy sailing. There was some work I had to do on myself to really bring it all together.
I had to clear up the mindset blocks that were preventing me from 'tooting' my own horn to attract clients I love, show my value and charge what I'm worth.
But once I did...watch out.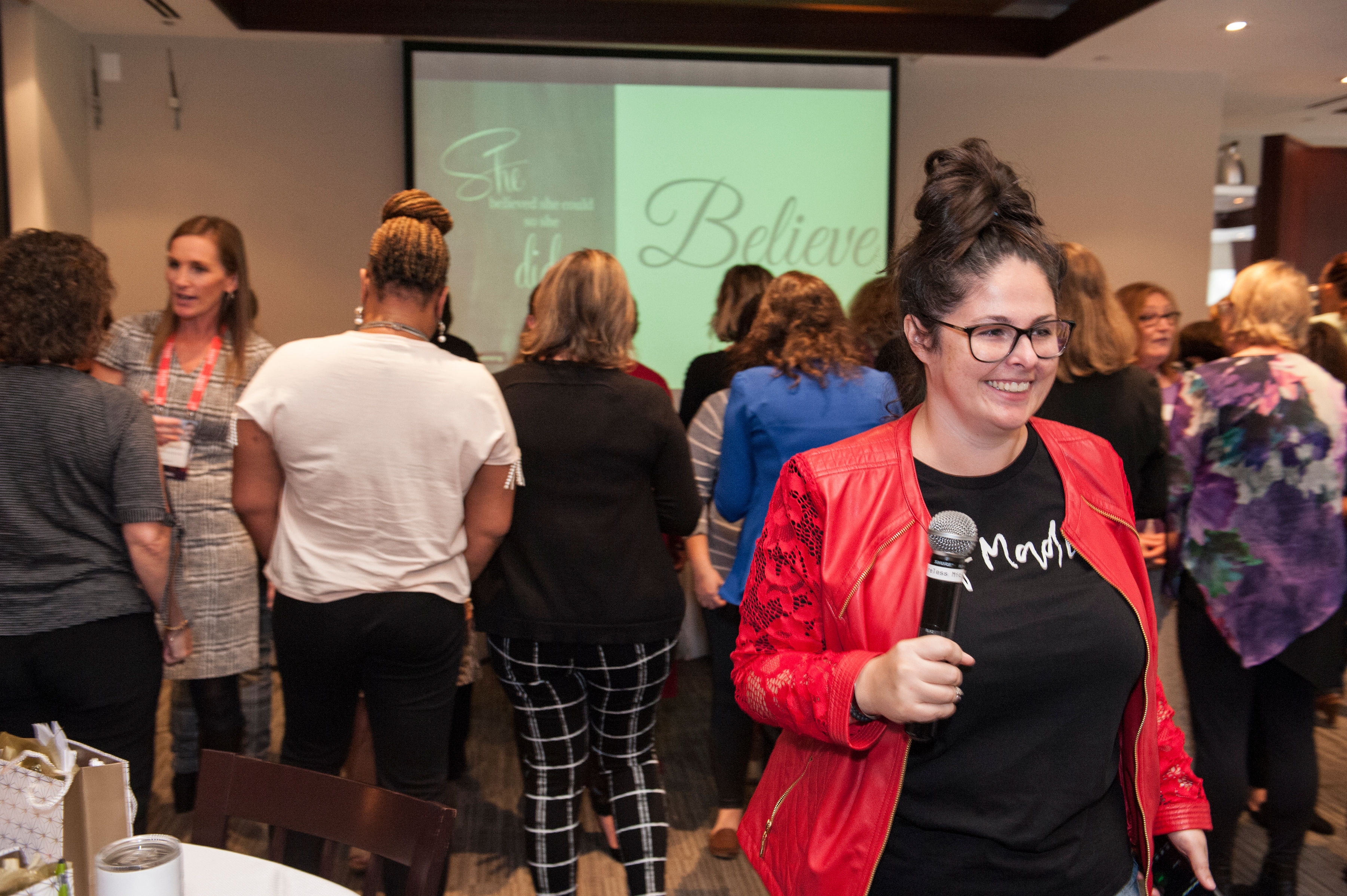 Hey! I'm Samantha.
CEO + Founder of Fempire Builders
That's me in the red jacket with just a few of our amazing community members.
And that story up there? That's my story. It's why I founded Fempire Builders in 2016. I am honoured to say that I have been leading this tribe of inspiring Canadian women ever since.
Drawing on my own experience as an educator, I Iove working with them, through in-person workshops and online courses and training, to help them grow and watch them reach new heights. Nothing lights me up more than sharing what I've learned along the way with them so that they too can gain access to the systems and skillsets they need to create the profitable business of their dreams surrounded by like-minded women cheering them on!
Gain access to the tools I've used successfully to...
Find clarity
Struggling to figure out how and where to start? Through our templates and resources AND during our Monthly Online Goal Setting Workshop, we'll help you get focused, show you how to start and hold you accountable while you get to work.
Build your confidence
As a business owner there's a lot that you need to know. It can be overwhelming. Use our Member-led Masterclasses, our Business Basic Workbooks and our curated Fempire Builders Library to grow yourself, level up your business and turn it into the profit machine we know it can be!
Grow your support network
Not only can the road to the business of your dreams get lonely, but there's also some truth in that age old adage: WHAT you know + WHO you know = grow your REACH. Join us for our Monthly Online Networking Events and Q+A Call to connect with our growing Squad, collaborate with each other and share your expertise with a community of women who welcome you and it.
Hear what others are saying about the Fempire Builders Squad...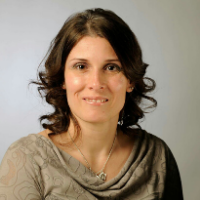 Sara Bibb, CHRL
MKS HR Consulting
I attended the Fempire Builders' Online Success Summit and it was FANTASTIC!
I had so many action items to implement in my business that it has made these uncertain times, a little less uncertain for my business!
Thank you Samantha King. Highly recommend her!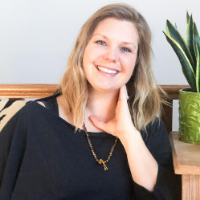 Laura Skjelmose
Sales Mentor
If you are looking for a community of like minded business women to bounce items off, learn valuable tips and tools + have access to a network of fabulous courses and trainings, then the Fempire Builders is for you! 
Samantha is a wealth of knowledge and support. I feel so lucky to be a part of such a wonderful group.
Lindsey McCabe
Stella + Dot Stylist
Fempire Builders has been an interesting place to learn tips, strategies and goals for my side hustle!
Samantha King has been encouraging and present and knowledgeable in a number of areas, not only business but personal growth as well. Everyone is amazingly supportive and inspiring. I would highly recommend this to anyone looking to grow!
Choose your Membership Plan and join us!
Save $69 with an Annual Membership!
What do the members of the Fempire Builders Squad have in common?
✔️ A mastered mindset that has turned off the negative self-talk
✔️ A clear vision of where they're going, the value they bring to the table and a roadmap to get them where they're going
✔️ Willingness to invest in themselves and their businesses
✔️ A toolkit to overcome their fears, condition themselves for success and manage their business to profitability
And now we want you to be a part of it!
Here's a look at exactly what your Squad Membership gives you access to...
Frequently Asked Questions
I have been a part of so many memberships in the past and am a part of a few right now. What makes yours different?
We are committed to making sure that you are clear about where you're going, know the steps to take to get you there and are never alone on the road to your dream life and business.
Each month we're going to give you lots of opportunities to engage with the tools and resources you need (including Samantha) and other members, build connections and empower each other by sharing what we know and giving you a platform to share what you know.
How much does it cost to be a member?
There are two ways to pay for your membership. You can pay monthly for $34/month or take advantage of our best deal, and annual membership, for $339/year and save $69.
Does my membership fee include tax?
Yes, for all Canadian members, tax is included in your membership fee.
Can I cancel at any time?
Of course! We would hate to see you go, but you can easily cancel your membership at anytime from within the Squad area.
Do I already need to have a business to join?
Heck, no! If you have an idea for a business that you're passionate about and are ready to commit to putting in the hard work to get started, then we'd love to be a part of your fempire building journey!
I have been in business for 5+ years. Will get anything out of this?
Samantha is a huge believer that you get what you put in so if you're ready to help and be helped, then this is for you! Whether you're looking to grow your skill set, pivot your business or add a new revenue stream to your current business, Samantha, the Fempire Builders Crew and our Squad members can help you make that happen.
Do you host events?
Yes, each month we will host an online networking event for you and the rest of the Squad to connect and chat via video. We also host online and in-person workshops and will be adding a few other in-person opportunities that our Squad will not only be the first to know about, but will also get special pricing for.
What is a masterclass and does it cost extra?
Masterclasses are included in your membership, and are an opportunity for our community to learn from each other and your opportunity to share what you know with women like you who want to hear it.
We work with our Squad members to give them an exposure opportunity that creates content we know the rest of our members want and need. Pre-recorded and delivered with various multimedia add-ons, each masterclass is designed to help our Squad grow in one of the key areas of fempire building - both personally and professionally.
How do I find out about when the Online Goal Setting Workshop, Group Q+A Call and Online Networking Event are happening each month?
Good question! We will email you at the beginning of each month with all the details about this and other aspects of your membership. You will also find a calendar each month inside of the Squad area listing out key dates, times and details for each event.
Join community members like these...
Helen Snell, CCO
Redlines
Samantha is straight up, and provides not only great insight, but suggested action plans, and ways to act right away on certain initiatives.
I have several more weeks to go and feel I will be so much more focused, efficient, and on top of my goals by then.
I'm growing every week!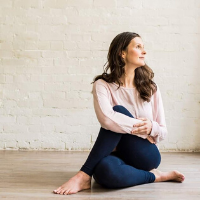 Jen Wende
Yoga Therapist
I no longer feel overwhelmed as I implement what it needs to make my business thrive.
Instead, I feel alive in my business again and am seeing the results. I finally feel like the success I knew I could be.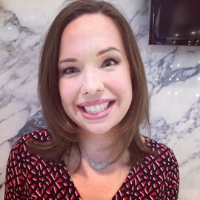 Julie Ferlisi, Owner,
The Write Approach Professional Services
Every time that I meet with Samantha, I walk away feeling happy, excited and brimming over with ideas about how to continue to grow my business.
She is creative, passionate and really understands how rewarding, stressful and challenging it can be to build a business while raising a family.
I am so glad that we connected nearly one year ago.
Choose your Membership Plan and join us!
Save $69 with an Annual Membership!